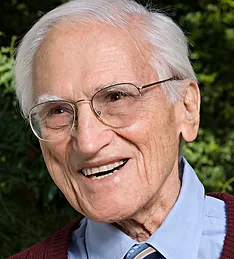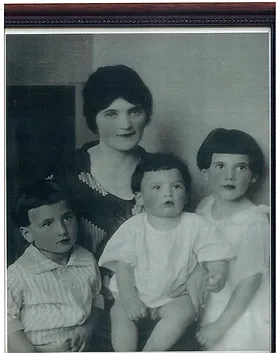 HISTORY OF BIOFEEDBACK AND NEUROFEEDBACK
The Hershel Toomim Story​​​
 
David Siever, CETMind-Alive, Inc., Edmonton, Alberta, Canada Keywords: Hershel Toomim, biography, neurotechnology, biofeedback
The author summarizes the life of Hershel Toomim, a gifted inventor, proponent of biofeedback and self-regulation, husband, father, and humanitarian. Throughout the past several decades, Hershel Toomim has taken a lead in developing neurotechnology, particularly in biofeedback, neurofeedback, and hemoencephalography. Hershel Toomim continues to develop new approaches in neurotechnology as well as new treatment strategies, all with the exuberance of a man much younger in age. The article includes photographs from various epochs in Toomim's life and tributes from friends and family.
Hershel's Life (in a Nutshell)
Hershel Toomim, the middle child of five, was born in Waco, Texas, on "June Teenth" (19th), as he calls it, in 1916. Growing up was difficult for Hershel, with his strict father. Feeling like a square peg in a round hole with his family, Hershel, a natural for engineering, turned his interests to objects and science and excelled with brilliance.

As a youngster, he loved to fly radio-controlled airplanes, but radio-controlled technology had much to be desired in that there were only on-off–type controls at that time. So as a young engineer in 1958, Hershel designed the original proportional (fine control) radio-controlled (RC) controller using servo systems in hobby radio-controlled airplanes.