Marjorie & Hershel Toomim BILA Founders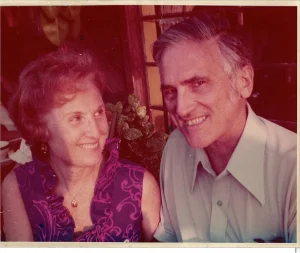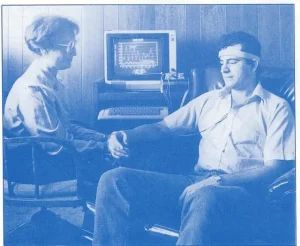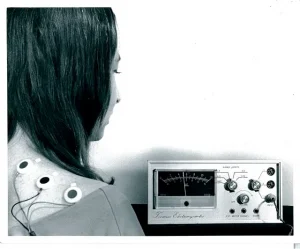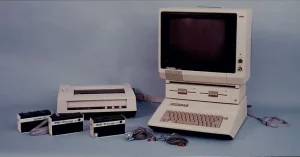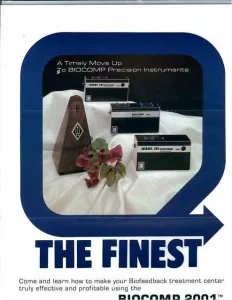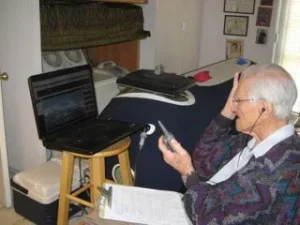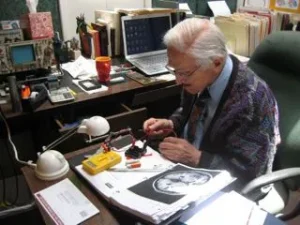 Doctors Toomim contributed much more to the mind-body human potential movement than advances in psychophysiology and instrumentation; they loved each other more than their work.
​I
n 1973, the Biofeedback Institute of Los Angeles (BILA) opened as a 501(c) non-profit public organization, functioning to provide: a broad spectrum of biofeedback, psychotherapeutic, educational, and consulting services to the community; to train professionals in the use of clinical biofeedback as an adjunct to their current practices, and for the treatment of stress-related disorders and stress management; and to serve everyone including those who cannot afford private practice fees.  
​Several thousand students attended our biofeedback and EEG training courses resulting in BSC (Biofeedback Society of California) biofeedback certification and CEU units. BILA has continued to offer biofeedback training and workshops for 40 years.
Hershel Toomim, Sc.D. and Marjorie Toomim, Ph.D. have established innovators in the field of biofeedback. Early in their careers, the Toomims' interest in advancing scientific inquiry in psychology and biofeedback led to their establishment of the Biofeedback Institute of Los Angeles where they hosted monthly meetings for the Forum for Humanistic Psychology. Also in the early 1970s, the Toomim's joined other scientists concerned with self-regulated feedback at the first annual meeting of the Biofeedback Society of America.
​About this time, Hershel an electronics engineer, inspired by his wife Marjorie a clinical psychologist, designed and built a device that measures brain waves, calling it the Alpha Pacer. The popular press, including Life Magazine, published articles extolling the benefits of alpha waves. In 1972, the Alpha Pacer was sold to practitioners through the popular journal Psychology Today. The Biocomp Research Institute opened a storefront on Santa Monica Boulevard, California where a complete line of biofeedback instruments was distributed.
As a logical extension to biofeedback instrumentation, Hershel developed a skin conductance device and later he built sets of biofeedback instruments including temperature, muscle, skin, and brain wave feedback devices.  As computers evolved into universal measuring tools, Hershel responsively built the BIOCOMP 2001™, a biofeedback instrument with 23 programmable applications and 4 channels. This sophisticated instrument and later the more versatile BIOCOMP 2010™ are the first biofeedback units using infrared light, expanding their universal compatibility.
Hershel held a fundamental patent, broadly covering the use of radiation from the brain to evaluate and regulate brain properties.  This was one in over 25  various other electronic device patents that  Hershel held during his lifetime.  His practical bent led him to design and develop the first calibrated biofeedback instruments which were the first of their kind ever used in dynamic psychotherapy, hence the inception of a form of Neurotherapy.  This revolutionary application was published in Psychotherapy; Theory and Practice (1974), and re-published in the California Biofeedback Society newsletter, Biofeedback (2004).  Marjorie's clinical psychotherapy practice was an inspiring force behind Hershel's electronic designs.  His interest in psychology and in particular emotion regulation fueled his neuroscientific pursuits. In the mid-1990s. Hershel's curious fervor led to the discovery of voluntary control of blood flow in the brain for which he coined the term hemoencephalography (HEG); the study of the changes in brain oxygen blood flow, to describe his finding (Journal of Neurotherapy, v. 8 no. 3). 
​
"Since the inception of BILA, our treasure is the innovative process combined with a curiosity about fundamental questions; We ask, how does it work?  What are the limits?  How fast is it?  We seek objective tests showing where in the brain do the fundamentals reside?  BILA's history and accomplishments are reflected by many plaques on the walls, recognizing unique achievements… The development of the first brain wave machines used in psychotherapy, the discovery of HEG neurofeedback, and more recently, the expansion of HEG applications in psychotherapy and with hyperbaric oxygen, are original ideas," reflecting Marjorie and Hershel's innovative spirits. "It is not good enough that it works;  we must recognize basic functions of what we do and how it affects the brain –  this is our goal" H. Toomim, 2000.